The counters we put on our sites are for kicks and giggles, they don't work well, what do you want for free stuff,that and we keep changing them - all our sites are viewed world wide and have been since most were started long ago, thank you to all for your support over the years
And thank you to all groups doing their part !
​Survivalist Training Guide
We are adding two Navigation bars the top one will be installed shortly For Alerts Second one below Everything Survival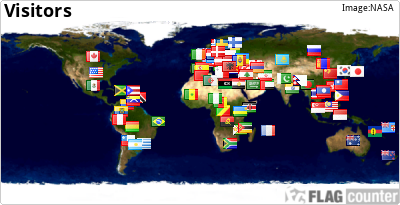 Mass Disaster
Are you going to learn ?
Start teaching each other how to survive, we are EXTREMELY , I mean EXTREMELY pissed at the stupidity . running a generators in your damn house. Is that anyway to take care of your family, can't really bitch to much or try to save someones life if your already dead from your own stupidity - or can we ? Your choice live or die ?
But why should your children suffer because of YOUR stupidity, you were all warned ! Fact !
PEOPLE DIED ! Where is your worthless Mass Media now ? Answer me that ! To damn busy talking about that Russia Bullshit ! People don't have to die , if we only took time to care about each other, would it really hurt to take that Air Time and actually do something productive

You don't like the hard talk on our websites, then to bad, we can not save everyone. Take charge of your own life, stop risking others lives because of Your stupidity ! The people who are trying to save your life have a familiy to go home to.
Waterfront Condos
A photo is worth a 1000 words.

We were ready ! Were you ? Did you listen ?
Did you listen to the clear warnings we all put out.
Did you listen to Gov Scott, Did you ?
Thumbs up to our Governor Rick Scott

We saw this coming and we personally planned ahead !
We had food , power ( Genny ) ( Clean Drinking Water ), Limited Communications Yep sat right in the house eating a nice turkey sandwich while all hell was breaking loose out side ! Thats called survival ! We were ready ! Not to Mention not stuck on the road with no fuel and traffic jams ! Yep your choice plan ahead , live or die !

Thumbs up to many many people, the Town of Cocoa Fl And Brevard County Sheriffs, FD, Local Police ( Cocoa , Rockledge , and many others) Super fast responce, the fastest we have ever seen. ) Cocoa City Workers, FPL , Home Depot , Publix Food Stores, the list is endlist. Great place to live and work, Friends helping Friends , neighbor helping strangers
We can not say enough, and we will say most had it a 1000 times worst then us.
Pay attention, it just might save your life. Your choice live or die !
Survivalist Training Guide Prepper Off Grid Living
Hurrican Irma
A clear warning sign from above. We have been hit with what we call dual disasters.
Those who are lost in the wilderness are having trouble understanding what we are facing.
Its time to wake up to the truth, this is the only planet we have and times are changing.
You all can believe what you like.
How many of you were ready and prepared for what has taken place.
We will cover Harvey as well. We started here just to say , that again we were in the middle of a disaster, call it what you will.
We don't care who you think you are : FACT : a disaster can and will happen to anyone any place and will happen more often. Some of us have been through many trying to teach how to survive in our changing world.
You might want to listen.
Your choice Live Or Die , Very Simple Your choice

Effects Of Hurricane Irma
The storm sucked the life right out of tree's and plants
Some plants were turning black after the storm stopped
Makes you wonder what can happen on a massive scale to our food supply.
Heed the warning signs
Ask yourself this ?
Is this a clear warning sign from above ?
Fuel Storage Issues
If you only have two 5 gallon cans, you do have a back up, your car gas tank.
Buy a Electric fuel pump ( in line fuel pump ) and line to run in your tank. Many of us did this. I personally had 4 : 5 gallon cans, knowing I had two cars with full tanks of fuel, more then enough fuel for staying put.
We have been really rough in the tone on our websites, its like this. Life or Death your choice, you all tend to take things more serious when we say something, it showed in the phone calls
Take time to learn something that will save your life and maybe someone you just meet. When the dust levels out, you will be glad you did.
Stay safe and God Bless
We take time to take care of all Gods Critters great and small. Even in a disaster,our birds returned, a few did not fair very well, bluejays, woodpeckers, and so on. At the end of the day many suffer that you never think about and frankly most people don't give a rats rear end anyways untill it happens to them !'