The counters we put on our sites are for kicks and giggles, they don't work well, what do you want for free stuff,that and we keep changing them - all our sites are viewed world wide and have been since most were started long ago, thank you to all for your support over the years
And thank you to all groups doing their part !
​Survivalist Training Guide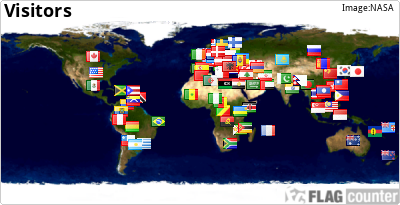 ​ Survival Members Our Government Stated

They Could Not Handle An All Out - OutBreak - You Know The Deal.
Donations for Sandy Victims
By Adam Chick
November 4, 2012
Updated Nov 4, 2012 at 4:16 PM EDT
Vestal, NY (WBNG Binghamton) The New Hope Presbyterian Church is working with the surrounding community to get donations to those in need in Atlantic City and they need your help.
For Chris Hemmer there is no comparison between the devastation from the 2011 flood and what happened last week because of Hurricane Sandy.
WBNG E-News - Sign Up For Our Newsletter!
Hemmer is working closely with New Hope Presbyterian Church to get supplies there as soon as possible.
He thinks it's an opportunity for the people to band together. "The fuel supplies are not there. The generators are not there. The helps not there. It's a really bad time. And we just really need to come together," said Hemmer.
Teachers from Vestal donated $1,000 so the church could rent a truck and pay for fuel to deliver the supplies themselves. The same teachers that helped to fix the church when it flooded last year.
"For the Vestal teachers to step up, it was really cool when they helped us. They helped us here with the physical work when we needed it," said Pastor Ken Thompson.
Pastor Thompson wants to get the supplies out as soon as possible. However, that all depends on how fast they'll be able to get into Atlantic City.
"I hope that first trip comes this week," said Thompson. There looking for water, mops, or generators, anything that could help.

SURVIVALIST Training Guide Who we are
Just part of what our group does and Did.

The Website in the story below was shut down. We The People are regrouping.

Vestal, NY (WBNG Binghamton)

There a few things left in this world for free. But out in the morning sun on Choconut Creek, Chris Hemmer is spending his time and money helping flood mitigation in Vestal.

"You see the sadness, people that have lived next to me for 70 years," said Hemmer.

"I haven't been there that long, and to see them lose everything they worked for, things gotta change.

" Hemmer drops in most days to clear brush. He started out on his own, but has since gotten help from across the community. "To see people setting aside their differences politically," he said,

"To start digging and helping the community. That says a lot to me." Hemmer's received donated equipment from trailers to chainsaws. He's impressed Vestal Town Supervisor John Schaffer, although he admits Hemmer moves a little to quickly for the town. "Chris would like to have everything done yesterday, thank God," said Schaffer.

"But, unfortunately that doesn't happen in government. " One thing town officials say anyone can do to help prevent flood waters from rising is to keep creeks clean and free of debris. "They're not dumps, they're creeks," Schaffer said, "Haul your logs to the dump and your junk." Hemmer is hauling out everything he can grab. For him, failure is not an option. "The only way your gonna get ahead in life is hard work," Hemmer said, "And if you don't, you fail." Hard work, something Hemmer has plenty left in the tank. If you want to help Chris Hemmer, you can visit his website,
We love the outdoors Hunting Fishing Camping
Hurricane Sandy
A great bunch of people from all over helped we were in NY , Long Island, and NJ cleaning and gutting homes feeding people for FREE.
We are at it all the time , on some level some place around the world , we have support and friends and members in many countries
Who we are
Thats a pointed question
The founder of National Gun association
This site , Freedom News Network , Constitutionalist Political Party, National Gun Association Security Division, and a few others.
We have helped and aided on many levels , from storms, to rebuilding, firearms safety to National Security We have been around.
We have support and friends around the world who really care about Humanity and our planet.
Wether you like us or don't or just want to learn something , then welcome to our world.
Welcome to the New Age.
Alot more on this site and others, look around we have graphic material on our websites and some of it might turn your stomach a bit. We are realist, we deal in reality not fake news We deal in the fact Climate change is real, we deal in the fact that our Government can not stop terrorism
We are a great group of experienced people
We are located in the Southern part of the country now.